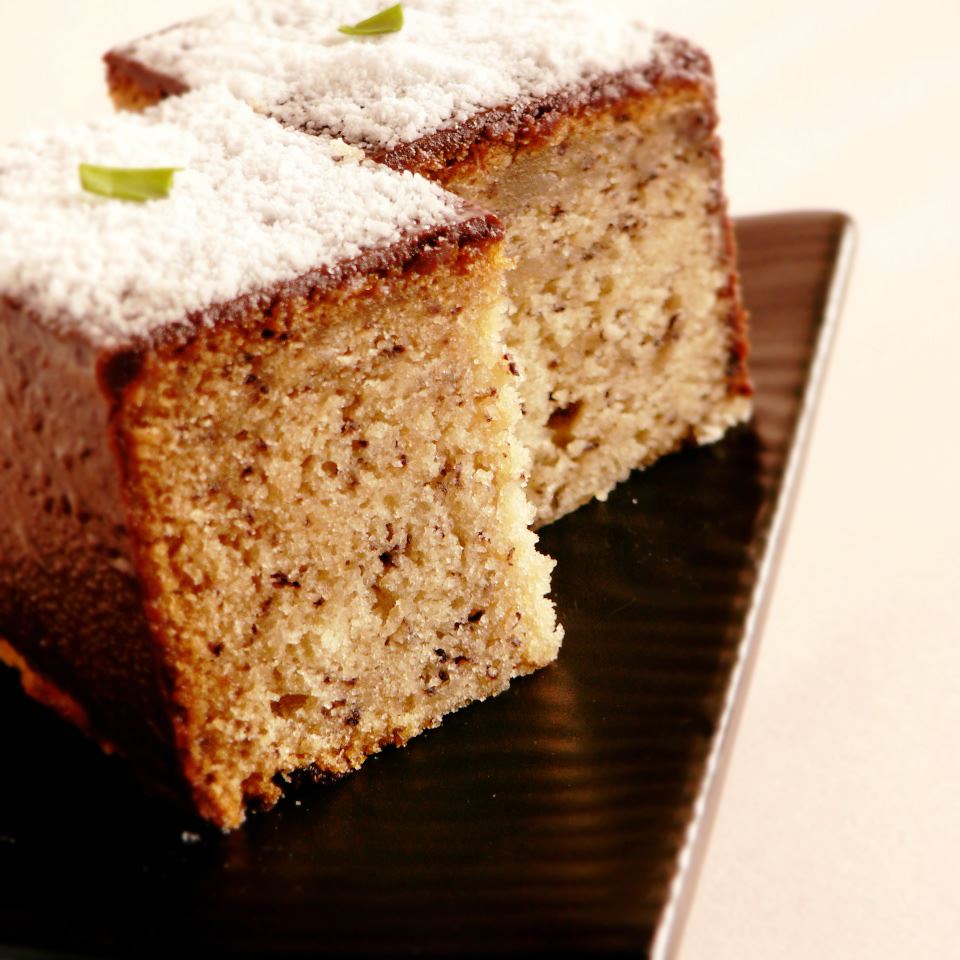 This is a very versatile and fast cake recipe. Not only is it moist and delicious, the same batter can be used to make banana bread and muffins. Delicious frosted with chocolate or cream cheese frosting.
Provided by Kevin Ryan
Categories Desserts Fruit Dessert Recipes Banana Dessert Recipes
Time 1h
Yield 12
Number Of Ingredients 10
Ingredients:
2 ½ cups all-purpose flour
1 tablespoon baking soda
1 pinch salt
½ cup unsalted butter
1 cup white sugar
¾ cup light brown sugar
2 eggs
4 ripe bananas, mashed
⅔ cup buttermilk
½ cup chopped walnuts
Steps:
Preheat oven to 350 degrees F (175 degrees C). Grease and flour 2 - 8 inch round pans. In a small bowl, whisk together flour, baking soda and salt; set aside.
In a large bowl, cream butter, white sugar and brown sugar until light and fluffy. Beat in eggs, one at a time. Mix in the bananas. Add flour mixture alternately with the buttermilk to the creamed mixture. Stir in chopped walnuts. Pour batter into the prepared pans.
Bake in the preheated oven for 30 minutes. Remove from oven, and place on a damp tea towel to cool.
Nutrition Facts : Calories 345.8 calories, Carbohydrate 55.8 g, Cholesterol 51.9 mg, Fat 12.2 g, Fiber 2.1 g, Protein 5.5 g, SaturatedFat 5.6 g, Sodium 324.2 mg, Sugar 31.2 g
Recently Recipes
More about "a number 1 banana cake food"
Related Search