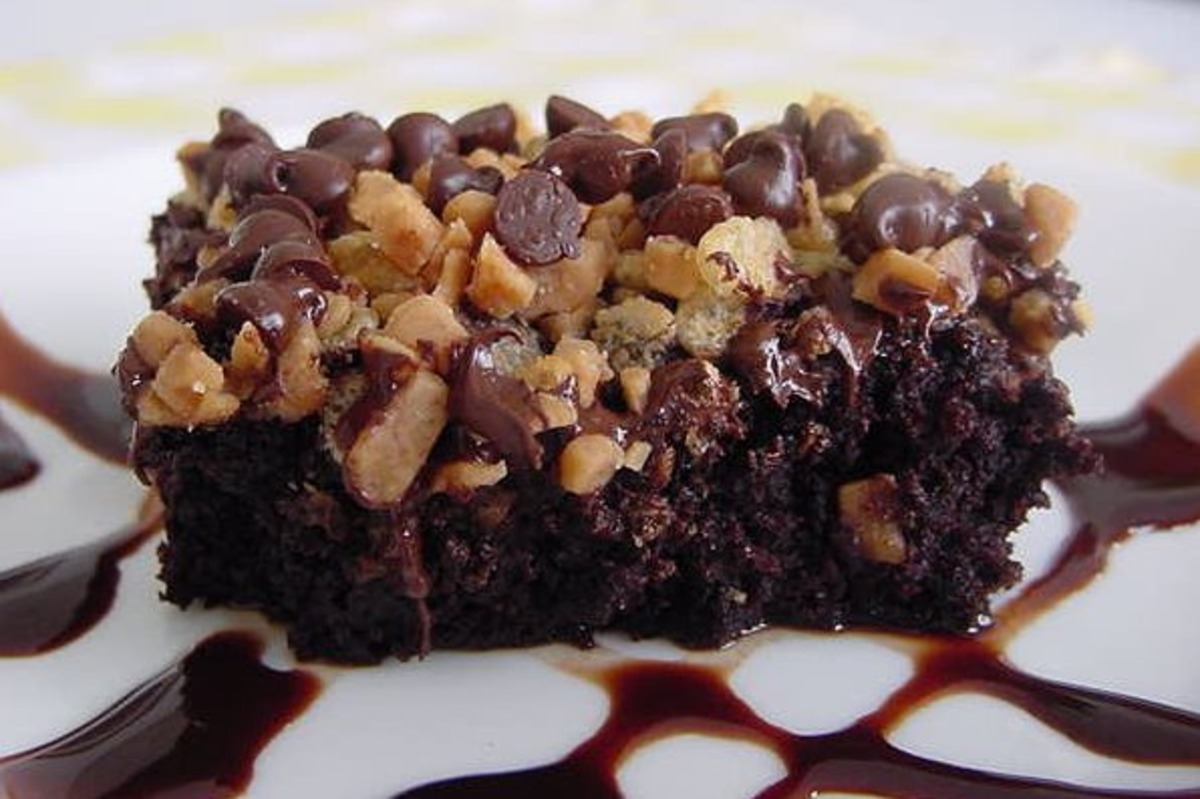 This brownie batter comes from a mix, but the difference is adding rice crisp like cereal and chocolate covered toffee bits. If you are looking for a different brownie to prepare and you don't have a lot of time to do it in, consider these. I usually bake at the minimum time, sometimes less, to get the moistest bar.
Provided by MNLisaB
Categories Bar Cookie
Time 40m
Yield 24 serving(s)
Number Of Ingredients 3
Ingredients:
1 (21 1/4 ounce) package duncan hines fudge brownie mix
3/4 cup crisp rice cereal
1 cup skor chocolate-covered english toffee bar, cut into bits
Steps:
Preheat oven to 350 degrees Fahrenheit.
Spray the bottom only of a 9 x 13 pan with nonstick cooking spray, as directed on the package, set aside.
Follow package directions to prepare brownie mix for 9 x 13 pan.
Spread prepared brownie mix evenly in the pan.
Sprinkle rice cereal evenly over the batter, and press lightly.
Sprinkle toffee bits evenly over the cereal in the batter.
Bake for 29-35 miunutes, or until brownies are set.
Cool on wire rack, then cut into 24 pieces when cooled.
Nutrition Facts : Calories 113.9, Fat 3, SaturatedFat 0.7, Sodium 80, Carbohydrate 20.4, Sugar 12.5, Protein 1.3
Recently Recipes
More about "blondtoffeebrownies food"
Related Search