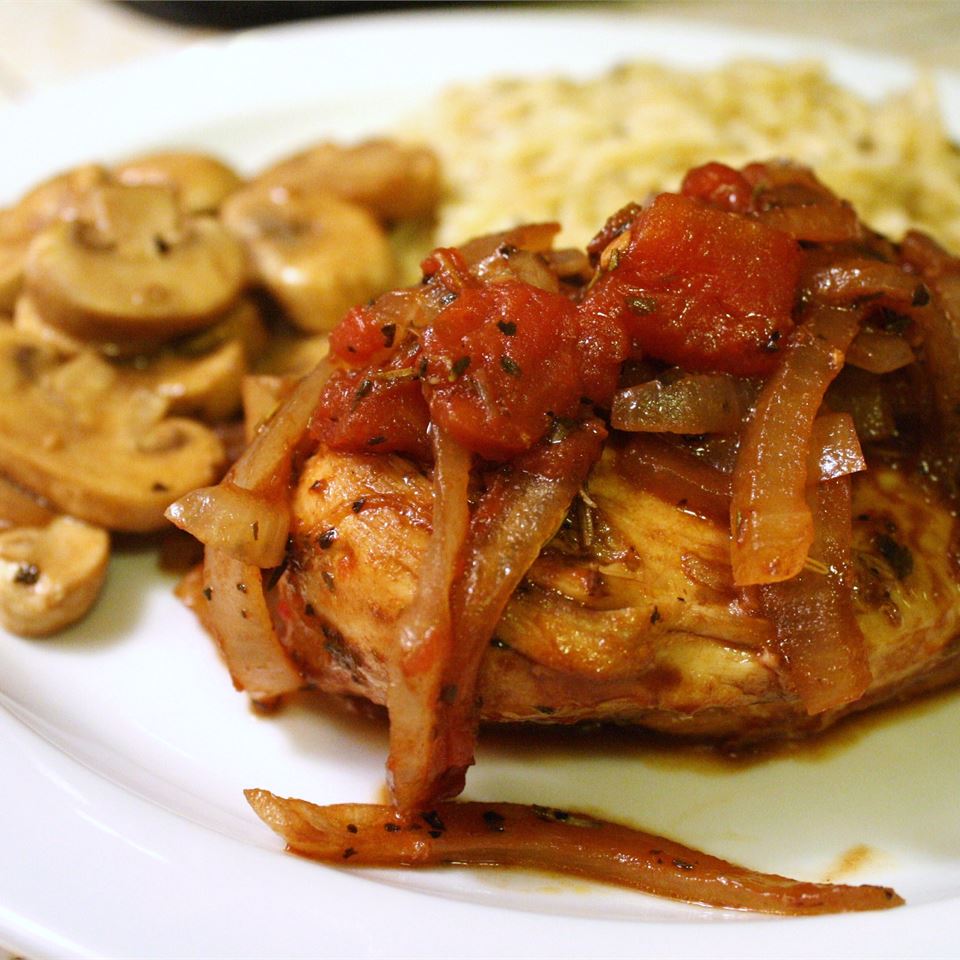 Ingredients:
6 skinless, boneless chicken breast halves
1 teaspoon garlic salt
ground black pepper to taste
2 tablespoons olive oil
1 onion, thinly sliced
1 (14.5 ounce) can diced tomatoes
½ cup balsamic vinegar
1 teaspoon dried basil
1 teaspoon dried oregano
1 teaspoon dried rosemary
½ teaspoon dried thyme
Steps:
Season both sides of chicken breasts with garlic salt and pepper.
Heat olive oil in a skillet over medium heat; cook seasoned chicken breasts until chicken is browned, 3 to 4 minutes per side. Add onion; cook and stir until onion is browned, 3 to 4 minutes.
Pour diced tomatoes and balsamic vinegar over chicken; season with basil, oregano, rosemary and thyme. Simmer until chicken is no longer pink and the juices run clear, about 15 minutes. An instant-read thermometer inserted into the center should read at least 165 degrees F (74 degrees C).
Nutrition Facts : Calories 195.7 calories, Carbohydrate 7.6 g, Cholesterol 60.8 mg, Fat 7 g, Fiber 1.2 g, Protein 23.8 g, SaturatedFat 1.3 g, Sodium 510.9 mg, Sugar 5.4 g
Recently Recipes
More about "braised balsamic chicken food"
Related Search