PORK CHOPS WITH MAPLE MUSTARD SAUCE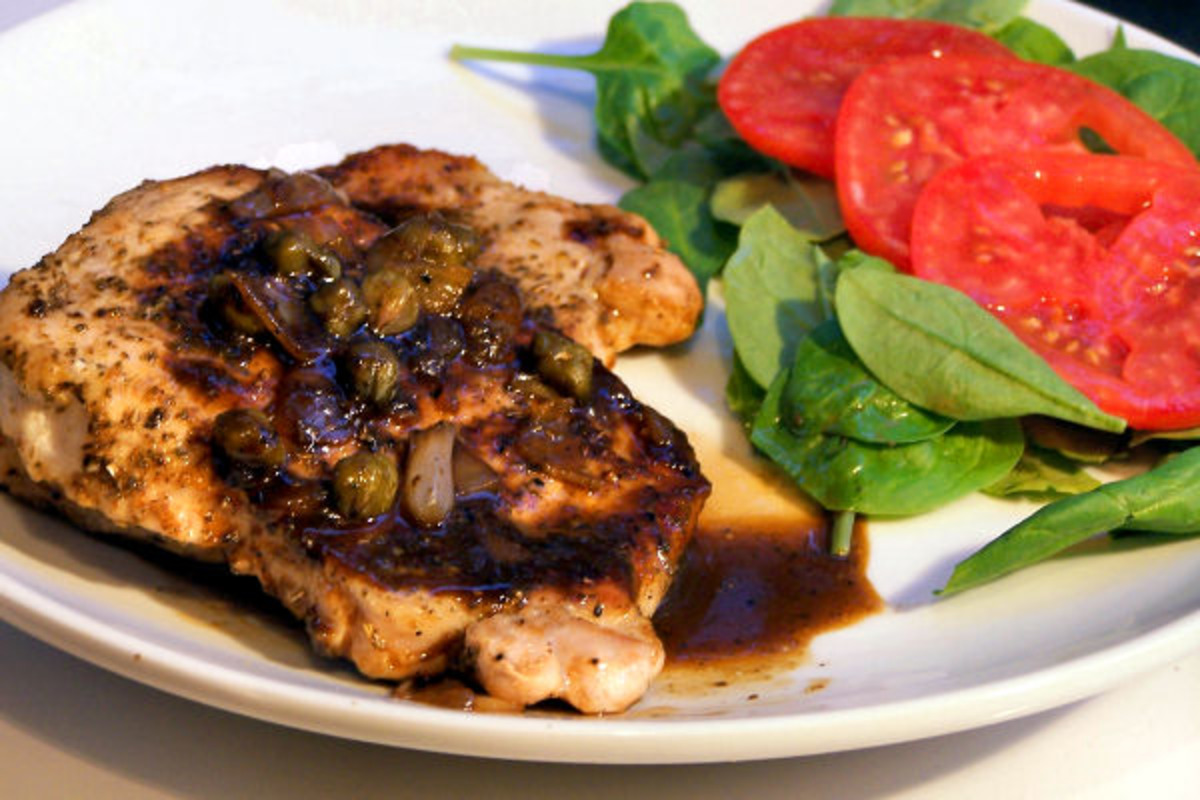 This delicious recipe is just the right combination of sweet, sour and savory. It is quick and easy to make after a hard day at work, or play, as the case may be. Enjoy!
Provided by dawnie2u
Categories Pork
Time 30m
Yield 4 serving(s)
Number Of Ingredients 10
Ingredients:
4 boneless pork chops, about 1/2-inch thick
4 tablespoons rubbed sage (enough to rub both sides of the chops, you may not need to use all of it)
salt and pepper, to taste
2 tablespoons butter
1/4 cup minced shallots or 1/4 cup green onion
2 teaspoons Dijon mustard
1 cup chicken broth
4 tablespoons maple syrup
3 tablespoons balsamic vinegar
2 tablespoons capers
Steps:
Pound meat to 1/4 inch thick. Season both sides with rubbed sage and pepper.
Melt butter in heavy skillet, over medium high heat.
Add pork and sauté until brown and cooked through, about 3 minutes per side. Transfer to plate.
Add shallots to same skillet, and cook about 30 seconds.
Mix in mustard and chicken broth, and simmer for about 5 minutes.
Stir in maple syrup and vinegar. Simmer until mixture is reduced to sauce consistency, about 5 minutes.
Add capers to sauce.
Return pork and juices to skillet. Cook until just heated through, about 1 minute.
Arrange pork on platter and spoon sauce over.
Serve with steamed rice.
Recently Recipes
More about "maple mustard pork chops food"
Related Search