JACOB'S MIDDLE EASTERN LENTIL SOUP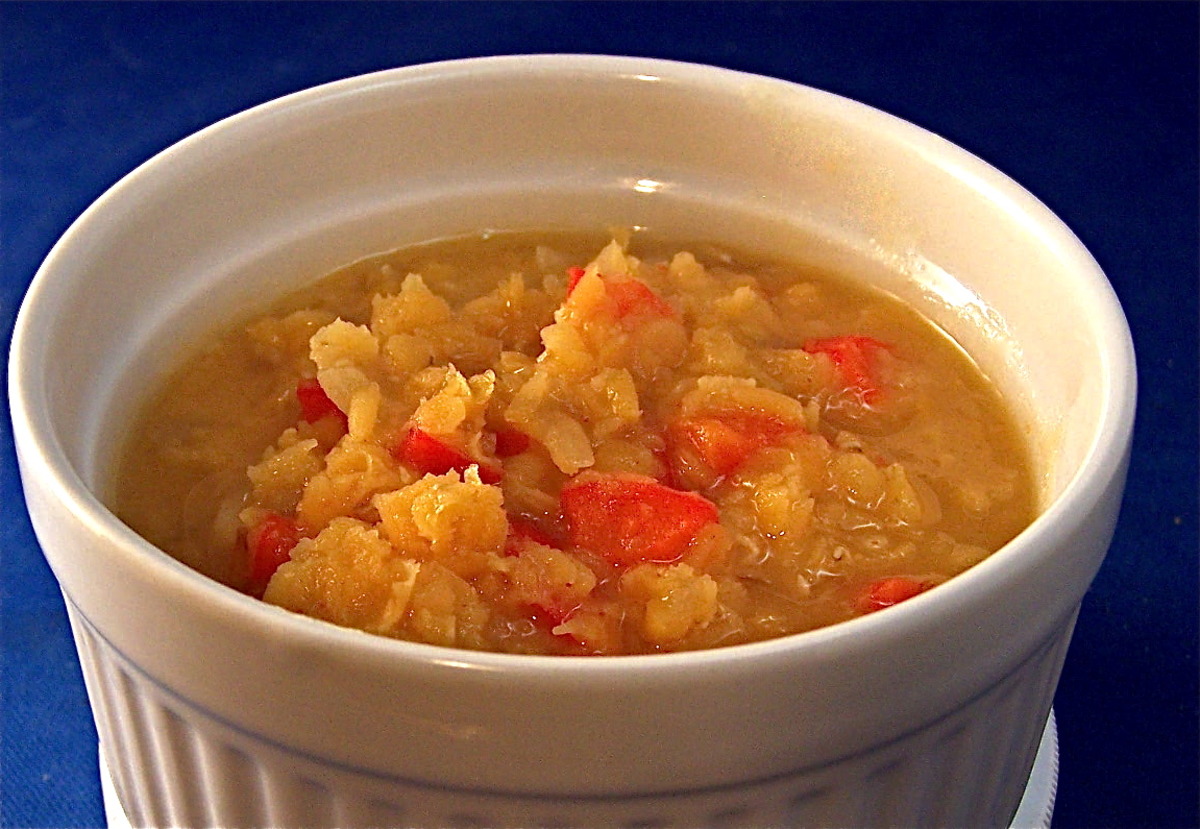 This recipe came out of our home school Bible Workbook called Genesis to Joshua. My children had to make it one day for Bible Class. For those who need a refresher...Esau came in from the wilderness after hunting and sold his birthright to Jacob for some of his soup. I have to tell you, I have never been a big lentil soup fan, but the lemon juice in this soup really brightens the flavor and I found it to be very pleasing...even my picky eaters enjoyed it!
Provided by Chef Buggsy Mate
Categories Lentil
Time 55m
Yield 4 serving(s)
Number Of Ingredients 9
Ingredients:
1 cup dried lentils
4 cups water
2 tablespoons olive oil
1 onion, chopped
1 red bell pepper, chopped
1/2 teaspoon ground cumin
1/4 teaspoon ground red pepper
1/2 teaspoon salt
1 tablespoon lemon juice
Steps:
Rinse lentils, discarding and stones, or blemished lentils; drain.
Heat oil in a large saucepan over medium-high heat until hot.
Add onion and bell pepper, cook and stir 5 minutes or until tender.
Add cumin and ground red pepper and stir 1 minute.
Pour in the 4 cups of water and the lentils. Bring to a boil and Reduce heat to low.
Cover and simmer 20 minutes.
Stir in salt and simmer 10 minutes more or until lentils are tender.
Stir in lemon juice and serve.
Nutrition Facts : Calories 251.5, Fat 7.5, SaturatedFat 1, Sodium 303.6, Carbohydrate 33.6, Fiber 15.8, Sugar 3.5, Protein 13.1
Recently Recipes
More about "middleeasternredlentilsoup food"
Related Search