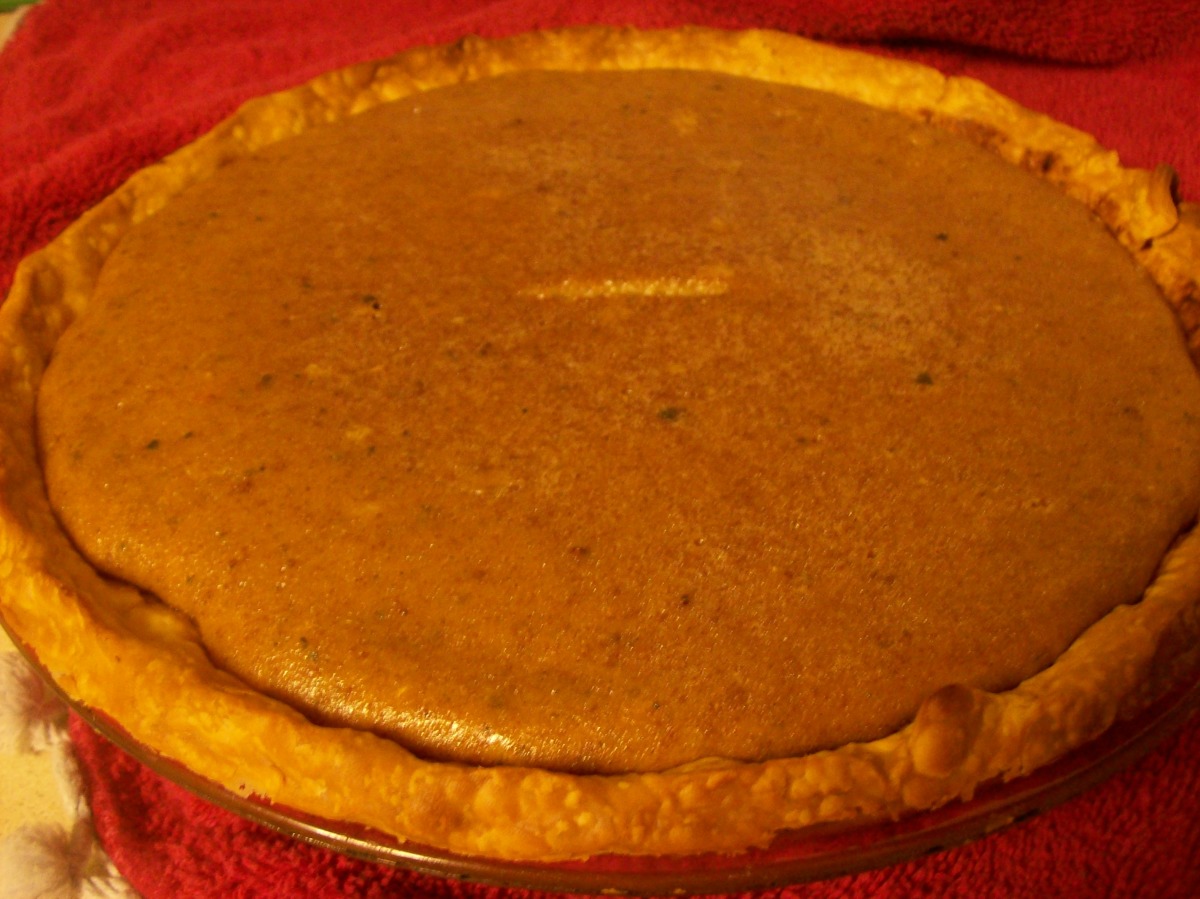 This recipe is the one we have been using in my family for 4 generations. It is a great basic recipe. It comes from Marjorie Standish's Cooking Down East. It does not use evaporated milk, or condensed milk, which is a good thing for me, because I never seem to have any of either on hand! I have also made this using other types of cooked squash (butternut, acorn, etc.), the picture I posted, is actually made with unpeeled acorn squash. If you use a 9-inch glass pie plate, you will have a little extra filling--just cook it in a ramekin along with the pie.
Provided by Mommy2two
Categories Pie
Time 1h10m
Yield 1 pie, 8 serving(s)
Number Of Ingredients 9
Ingredients:
3 eggs
1/2 teaspoon salt
2/3 cup sugar
1 1/2 cups milk
1 1/2 cups cooked pumpkin
2 teaspoons cinnamon
1 teaspoon ginger
1/2 teaspoon nutmeg
unbaked 9-inch pie shell
Steps:
Preheat oven to 475 degrees.
Combine ingredients in order given, and pour into unbaked 9-inch pie shell.
Bake at 475 degrees for 15 minutes then 325 degrees for 45 minutes.
Put pie ring around crust if it browns too fast.
Recently Recipes
More about "moms homemade pumpkin pie food"
Related Search