MACARONI AND CHEESE SALAD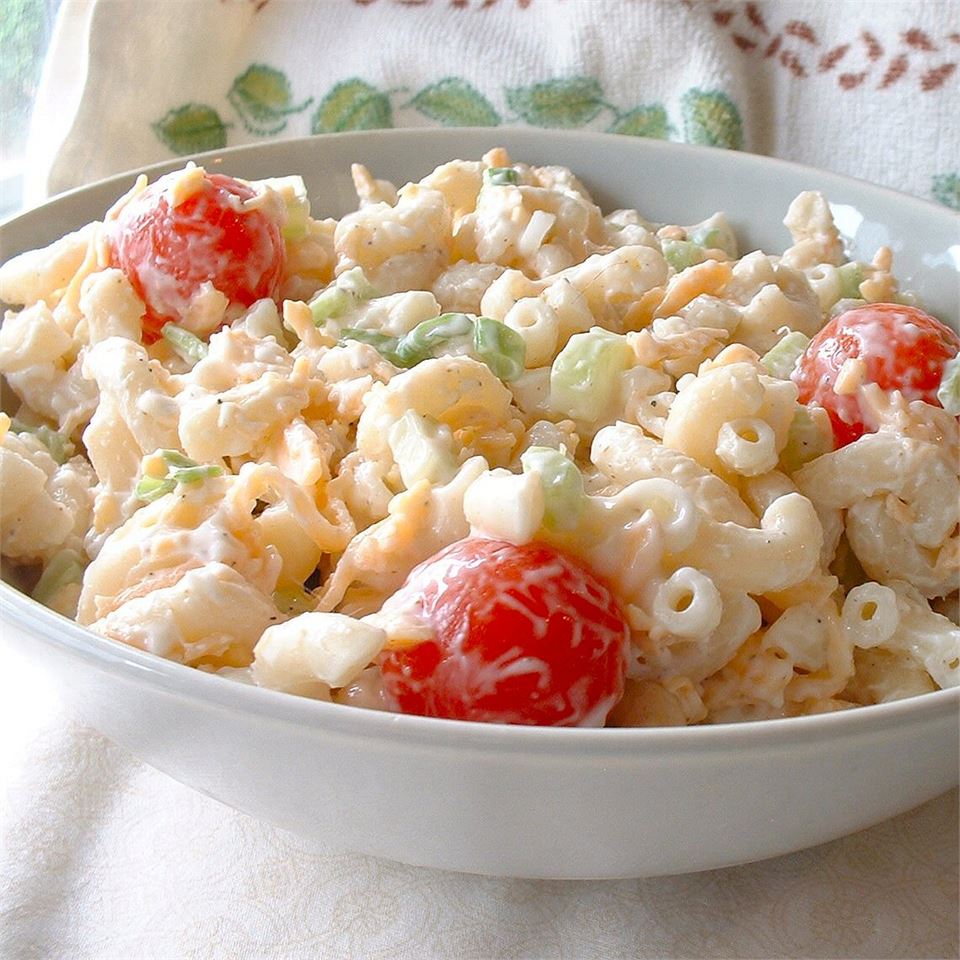 Ingredients:
1 ½ cups macaroni
2 tablespoons cider vinegar
1 cup shredded Cheddar cheese
½ cup chopped green bell pepper
¼ cup chopped celery
3 tablespoons thinly sliced green onion
8 cherry tomatoes
1 cup mayonnaise
salt and pepper to taste
¼ teaspoon Beau Monde ™ seasoning
Steps:
In a large pot of salted boiling water, cook pasta until al dente, rinse under cold water and drain.
In a large bowl, combine pasta and vinegar. Mix well and allow to sit 15-20 minutes.
Add cheese, peppers, celery, green onions, tomatoes, mayonnaise and seasonings. Mix well and refrigerate until chilled.
Nutrition Facts : Calories 446.6 calories, Carbohydrate 23 g, Cholesterol 33.7 mg, Fat 35.9 g, Fiber 1.4 g, Protein 8.8 g, SaturatedFat 8.4 g, Sodium 354.2 mg, Sugar 1.7 g
Recently Recipes
More about "pasta cheese salad food"
Related Search