CARAMELIZED ONION AND HORSERADISH MASHED POTATOES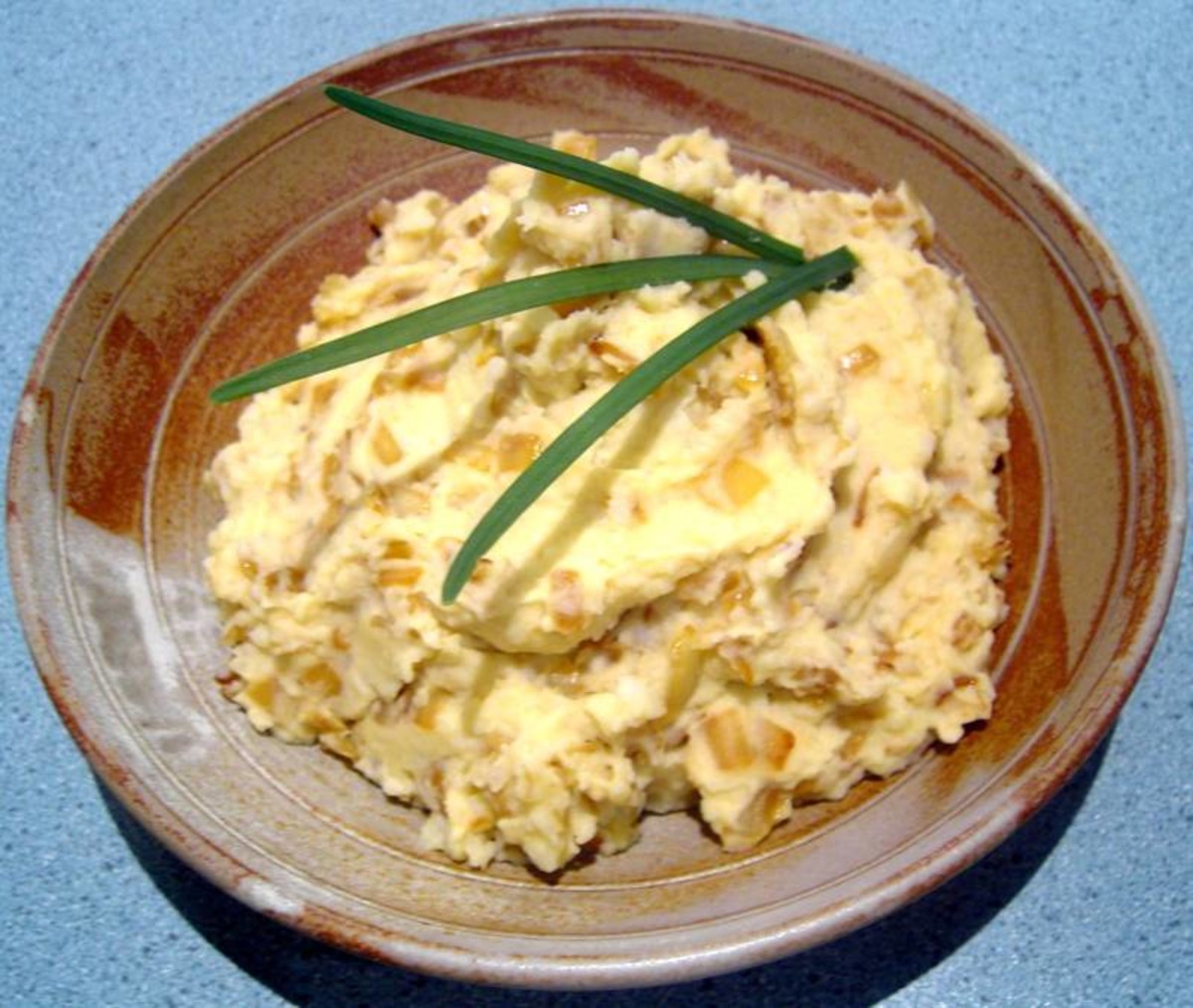 What a wonderful addition to plain mashed potatoes! These go really well with a grilled steak, ribs, or a grilled tuna steak.Originally from Cooking Light, it's comfort food fit for company!
Provided by Leslie in Texas
Categories Potato
Time 45m
Yield 3/4 cup per serving, 8-10 serving(s)
Number Of Ingredients 11
Ingredients:
1/4 cup light butter
4 cups chopped onions
2 teaspoons brown sugar
1 tablespoon white balsamic vinegar (optional)
2 1/2 lbs peeled and cubed baking potatoes
1/2 cup 2% low-fat milk
1/4 cup Dijon mustard
1 tablespoon fresh lemon juice
2 tablespoons prepared horseradish
1 tablespoon light mayonnaise or 1 tablespoon fat-free mayonnaise
1/2 teaspoon salt
Steps:
Melt 1 tablespoon butter in a medium nonstick skillet over medium-high heat.
Add onion and sugar; sauté 10 minutes or until caramelized.
Remove from heat and stir in vinegar if desired.
Place potatoes in a saucepan and cover with water.
Bring to a boil; reduce heat and simmer for 15-20 minutes or until tender.
Drain and return potatoes to pan.
Add 3 tablespoons butter and milk; mash to desired consistency.
Cook 2 minutes or until thoroughly heated through, stirring constantly.
Combine Dijon mustard and remaining ingredients in a small bowl, stirring with a whisk until blended.
Add Dijon mustard mixture and caramelized onion mixture to potato mixture, stirring to combine.
Serve.
Nutrition Facts : Calories 218, Fat 5.5, SaturatedFat 2.9, Cholesterol 9.6, Sodium 309.4, Carbohydrate 39, Fiber 4.3, Sugar 7, Protein 4.7
Recently Recipes
More about "potatoes and caramelized onion casserole food"
Related Search