SALTED CASHEW SWEET POTATO FUDGE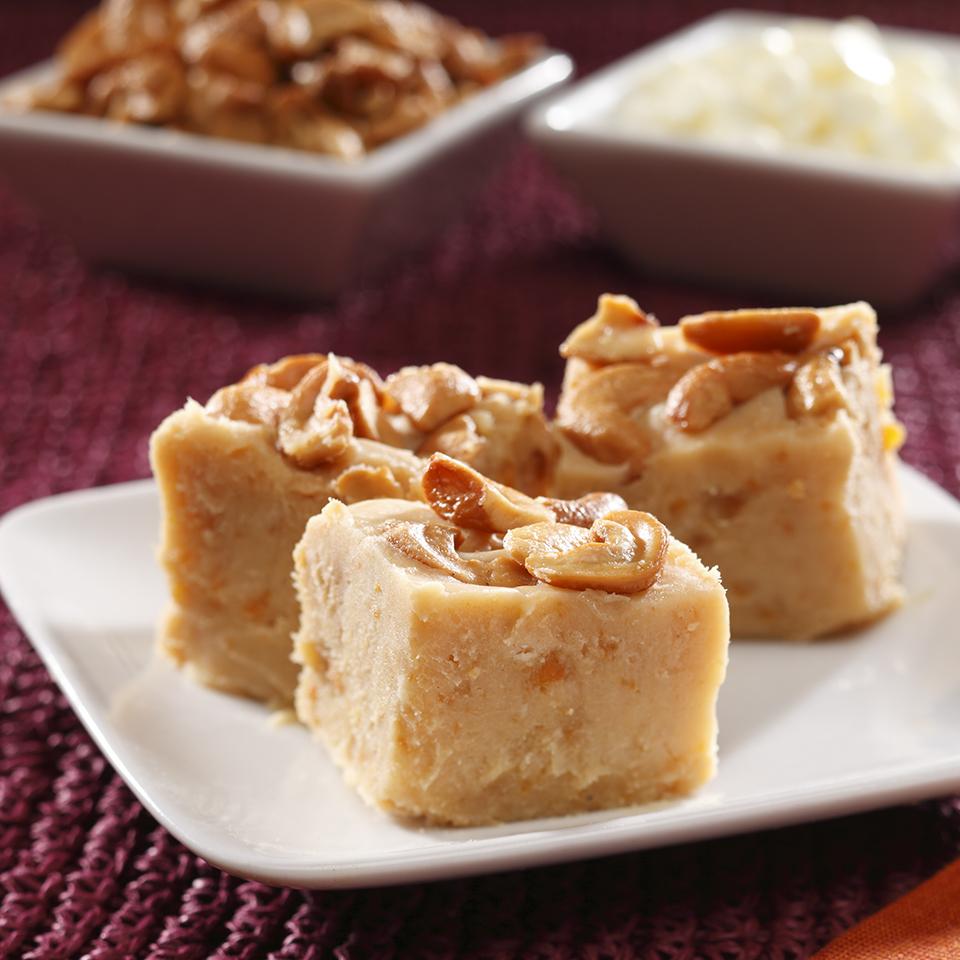 A unique twist on a classic white chocolate fudge recipe! While quick and easy to prepare, Bruce's® Yams Salted Cashew Sweet Potato Fudge is a nutty, sweet treat that no one will expect but will instantly love.
Provided by Bruce's Yams
Categories Trusted Brands: Recipes and Tips Bruce's® Yams
Time 2h10m
Yield 16
Number Of Ingredients 8
Ingredients:
12 ounces white chocolate chips
½ cup Bruce's® Yams Cut Sweet Potatoes in Syrup, drained and mashed
1 tablespoon heavy cream, warmed
1 teaspoon vanilla extract, warmed
1 teaspoon salt
¼ teaspoon nutmeg
¼ cup smooth cashew butter
¼ cup chopped salted cashews
Steps:
Spray a 4 x 5-inch glass dish with non-stick baking spray; set aside.
Warm a glass bowl and add white chocolate chips. Heat in microwave, stopping every 20 seconds to stir.
When melted, stir in mashed Bruce's® Yams Cut Sweet Potatoes, cream, vanilla, salt and nutmeg. Mix quickly, then add cashew butter and continue to mix until very smooth. Pour mixture into prepared dish. Sprinkle with chopped cashews (patting them gently into fudge).
Refrigerate for a minimum of 2 hours.
Nutrition Facts : Calories 165.1 calories, Carbohydrate 15.7 g, Cholesterol 5.7 mg, Fat 10.5 g, Fiber 0.3 g, Protein 2.5 g, SaturatedFat 5.2 g, Sodium 206.1 mg, Sugar 12.2 g
Recently Recipes
More about "salted cashew sweet potato fudge food"
Related Search