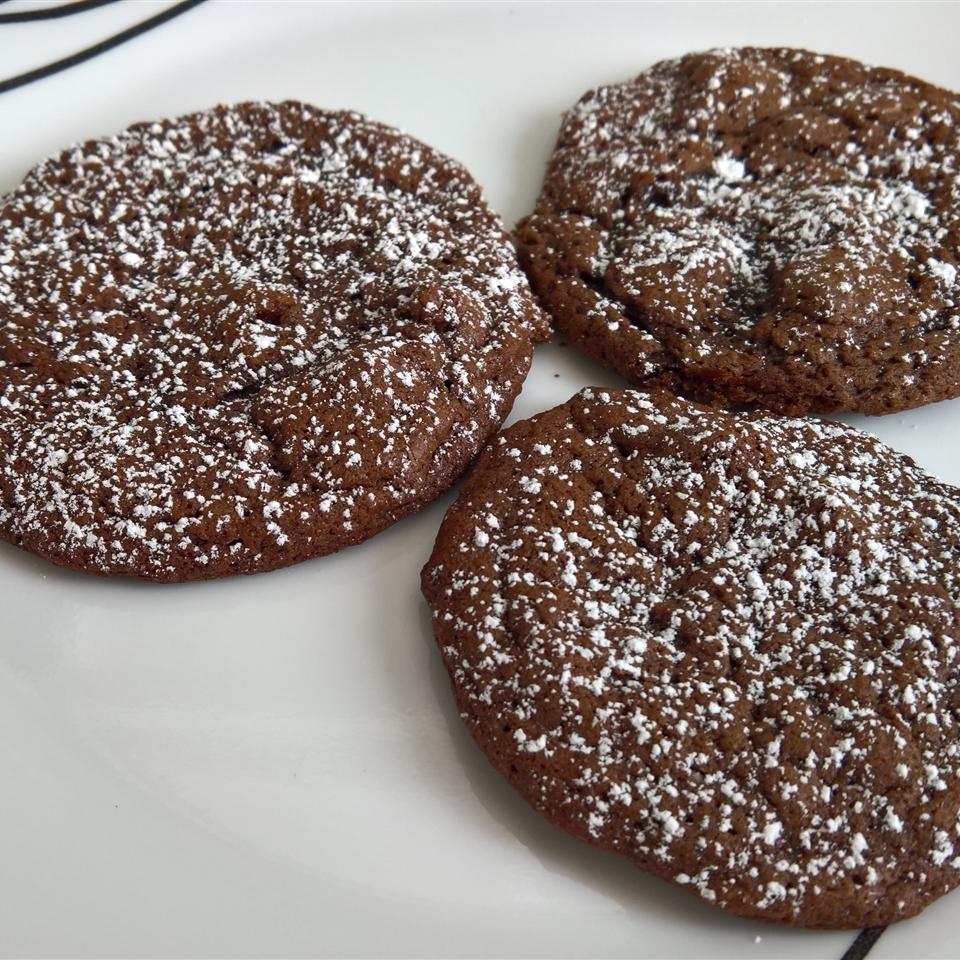 Ingredients:
1 cup butter, softened
1 cup white sugar
1 cup light brown sugar
2 eggs
2 teaspoons vanilla extract
2 cups all-purpose flour
½ cup cocoa powder
1 teaspoon baking soda
½ teaspoon salt
1 cup semi-sweet chocolate chips
¼ cup confectioner's sugar, for dusting
Steps:
Preheat oven to 350 degrees F (175 degrees C).
Beat butter, white sugar, and brown sugar with an electric mixer in a large bowl until smooth. Beat in one egg until completely incorporated; beat in last egg along with vanilla extract. Combine flour, cocoa, baking soda, and salt in a bowl. Stir flour mixture into butter mixture until just incorporated; mix in chocolate chips.
Roll dough into 2-inch balls, or drop spoonfuls of dough 2 inches apart, onto ungreased baking sheets.
Bake in preheated oven until edges of cookies are firm, 10 to 12 minutes. Remove to wire racks. Dust warm cookies with confectioners' sugar, if desired.
Nutrition Facts : Calories 149.6 calories, Carbohydrate 21.5 g, Cholesterol 23.9 mg, Fat 7 g, Fiber 0.9 g, Protein 1.7 g, SaturatedFat 4.3 g, Sodium 109.6 mg, Sugar 15.1 g
Recently Recipes
More about "soft chocolate cookies food"
Related Search