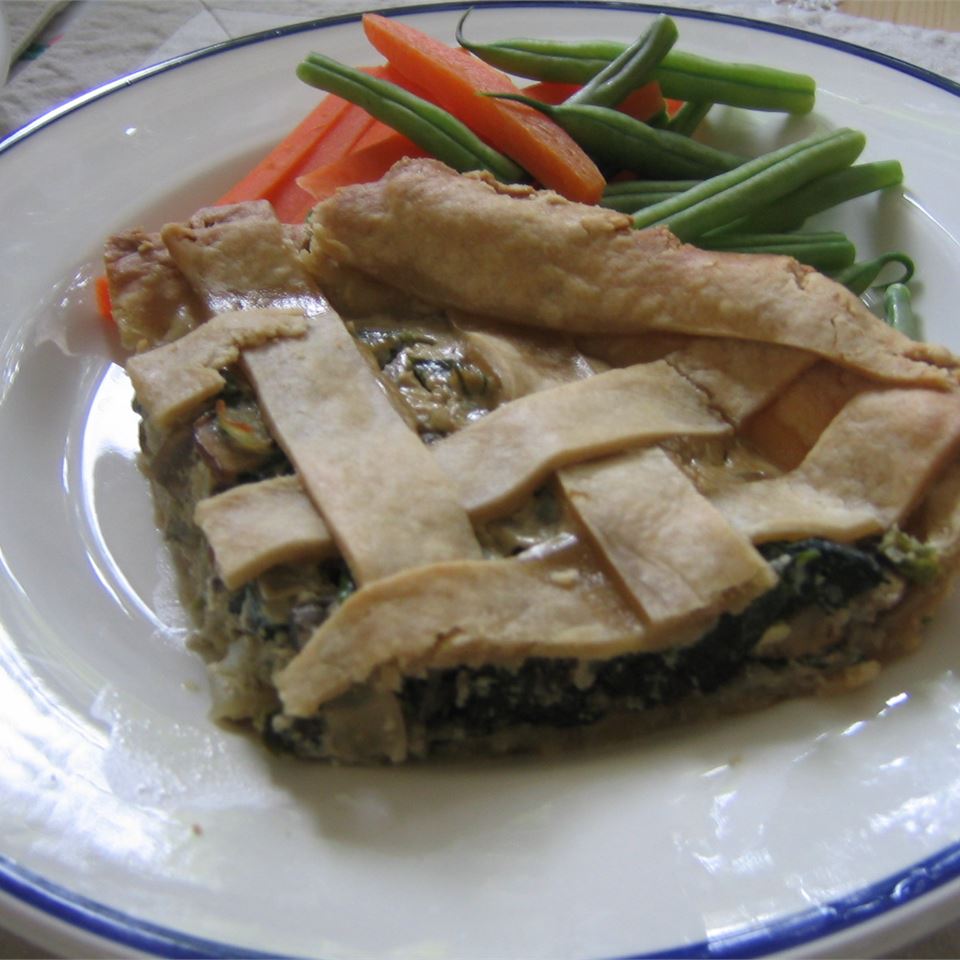 My mum who is from Russian used to make the stuffing as a main meal. I turned it into a pie and the result is heavenly!!
Provided by GATOULA
Categories Main Dish Recipes Savory Pie Recipes
Time 1h
Yield 12
Number Of Ingredients 10
Ingredients:
1 tablespoon olive oil
1 (10 ounce) package fresh mushrooms, sliced
1 large onion, chopped
4 slices bacon, chopped
¾ cup heavy cream
1 cup shredded Swiss cheese
salt and pepper to taste
1 teaspoon chopped fresh dill
1 (17.25 ounce) package frozen puff pastry, thawed
1 egg, beaten
Steps:
Preheat the oven to 350 degrees F (175 degrees C).
Heat the oil in a large skillet over medium-high heat. Add the mushrooms, onion and bacon; cook and stir for about 5 minutes, or until vegetables are tender. Reduce the heat to medium, and add the cream and dill; cook and stir for about 10 more minutes. Remove from the heat, and stir in the cheese.
Place one sheet of puff pastry on a well oiled baking sheet, and pour the mushroom filling over the top. Cover with the other sheet, and press the edges together to seal. Make some holes in the top with a fork. Brush the top with beaten egg.
Bake for about 40 minutes in the preheated oven, or until golden brown. Cool, then cut into squares to serve.
Nutrition Facts : Calories 419.2 calories, Carbohydrate 21.7 g, Cholesterol 60.9 mg, Fat 32.3 g, Fiber 1.1 g, Protein 11.2 g, SaturatedFat 12.6 g, Sodium 230.2 mg, Sugar 1.5 g
Recently Recipes
More about "swiss mushroom pie food"
Related Search